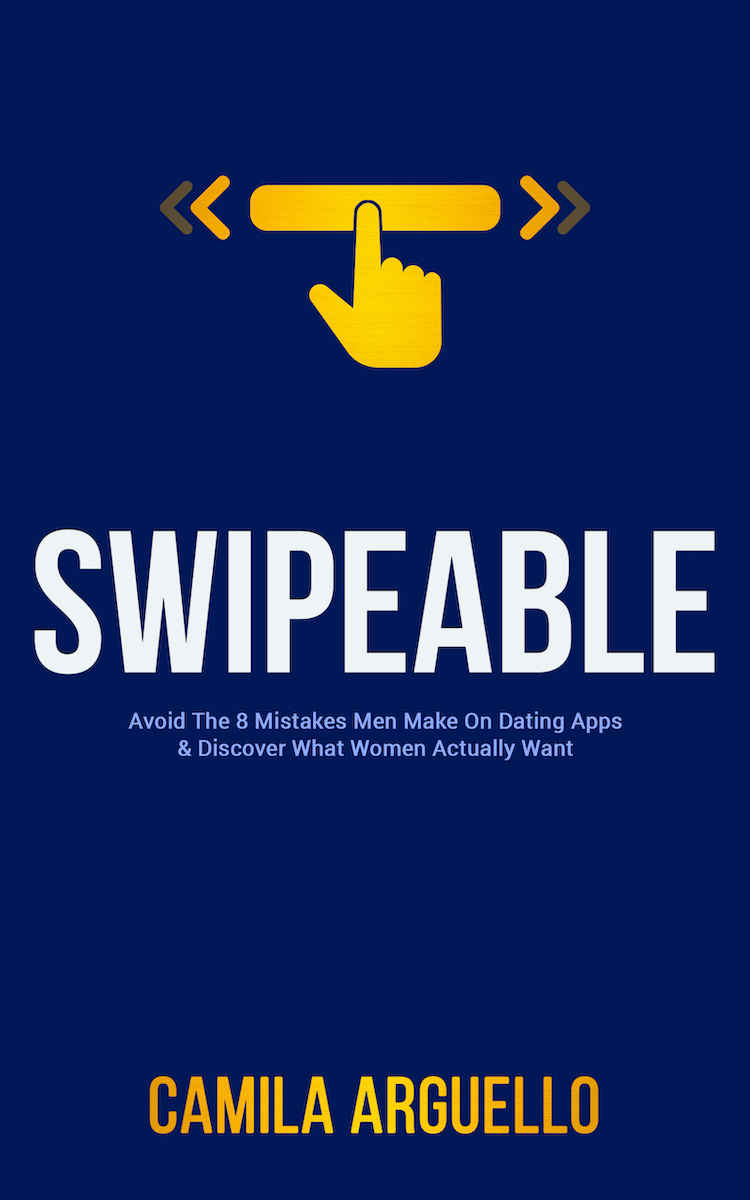 Swipeable
Avoid The 8 Mistakes Men Make On Dating Apps & Discover What Women Actually Want.

When you hear "online dating", do you cringe internally?
Do you download dating apps just to delete them because they never seem to work? Do you struggle trying to figure out what to write on your profile or send to your matches? Do you wonder how to get from screen to real life? If any of these sound familiar, good news: you're not alone.
After spending years repeating the same advice over and over to clients who'd hired her to help them date better online, Camila Arguello decided to compile the most frequently made mistakes and make a revamped online experience more accessible.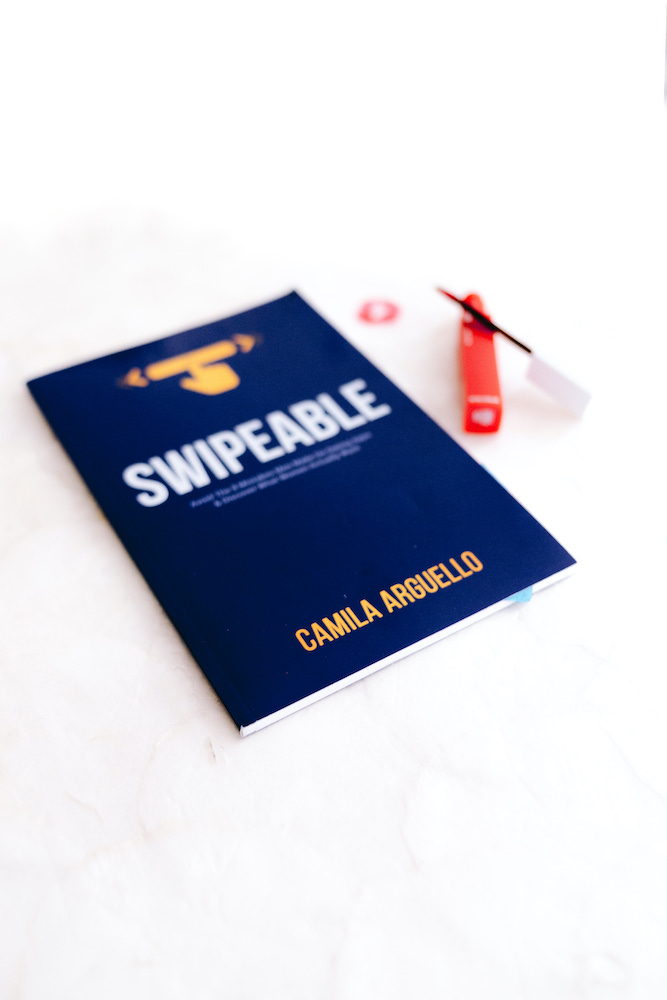 In Swipeable, You Will Learn:
The mistake most men make on dating apps
before they even start swiping
How to elevate your current profile (even if
you just made it)
Women's most common pet peeve on dating apps
A simple trick to motivate women to send YOU the first message
Swipeable is a simple, no B.S guide for men to create kickass profiles, increase satisfaction in their dating lives, and better understand women.
Stand out from the crowd and date differently – be Swipeable.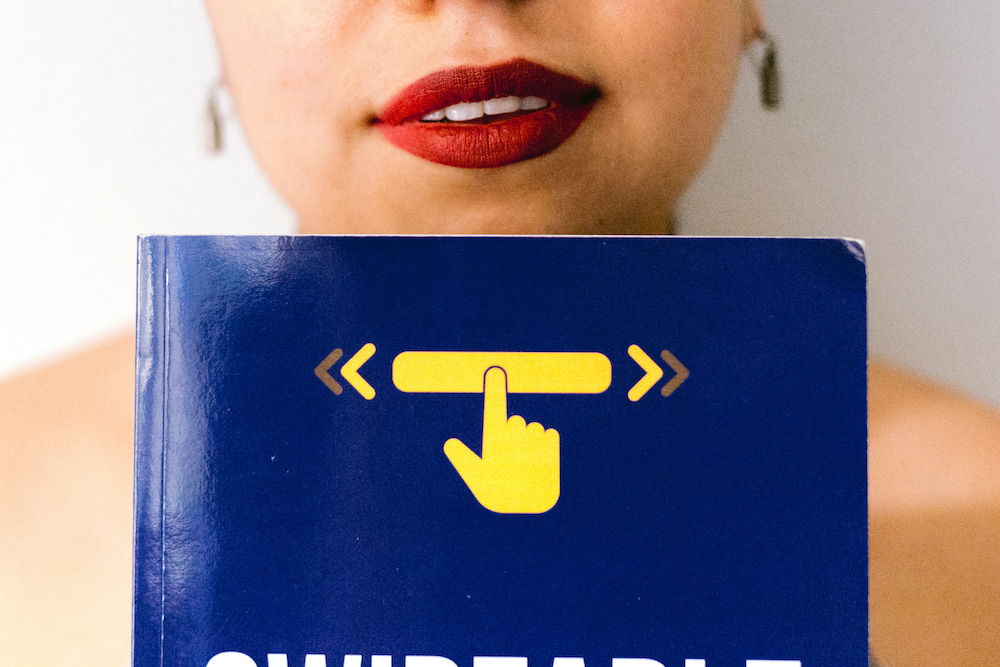 ¡Swipeable tambien esta en español!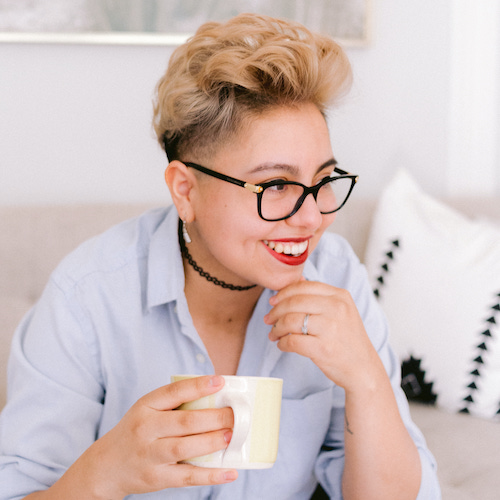 Meet the Author
Camila Arguello
Camila Arguello is a mindset and alignment coach who works with high performers and achievement junkies on making soul-aligned decisions by diving deep into what makes them thrive. Connect with Camila →